Mark Liebenthal
OCCUPATION:
Chair.
Mark holds an LL.M (Master of Laws degree) from the University of Cumbria. He has over 25 years of leadership experience in senior and executive positions and currently consults on multi-faceted large-scale global human capital programs. He advises on talent acquisition and engagement, process efficiency, technology utilization, supply-base optimization, cost reduction and containment, international regulatory compliance, and outsourcing. Mark has been a volunteer at Conflict Resolution Services on their mediation roster since 2016. He is a member of the International Bar Association and its committee for human rights.
Saher Khan
OCCUPATION:
Vice-Chair.
Saher is a Schulich School of Business graduate and a certified PMP. Her areas of expertise are project management, data analysis and growth strategy. Her passion is using data to solve problems and help people. Saher loves being a catalyst for people's growth and seeing others fulfil their potential. She enjoys interior design, cooking, reading, and indulging in her mindfulness practices in her free time.
Norman Nader
OCCUPATION:
Treasurer.
Norman Nader is an internationally experienced senior finance professional with detailed knowledge of finance operations best practices, risk management and internal controls. His extensive global experience spans a range of countries/regions with highly diverse cultural backgrounds, including Africa, North America, Latin America, China and Oceania. Norman has worked with Rotary International, Kiwanis International and Kids Help Foundation in either a professional or volunteer capacity.
Khamy Ganeshathasan
OCCUPATION: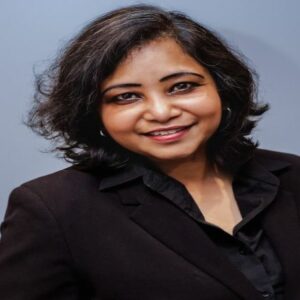 Secretary.
Khamy holds an LL.M (Master of Laws degree) in Alternate Dispute Resolution from Osgoode Hall Law School. She is a partner at Raviele Vaccaro LLP and a roster mediator for OMMP, Ministry of Attorney General. Khamy works extensively with low-income families and survivors of domestic violence and assists her clients with people-centric, culturally-fluent resolutions.
Colin McCartney
OCCUPATION: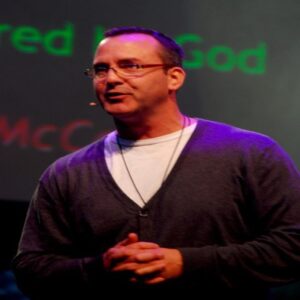 Director.
Rev. Colin McCartney is a ministry veteran with over thirty – five years of ministry experience and is in high demand as a speaker and ministry trainer. He has birthed two non–profits – UrbanPromise Toronto and Connect City – and has also been an urban pastor. Rev. McCartney has appeared on Canadian television, radio and national news media regarding urban issues and is the author of four books – The Beautiful Disappointment, Red Letter Revolution, What Does Justice Look Like and Let The Light In. Most importantly he is married to his beautiful wife Judith and has two grown up children – Colin Jr and Victoria.
Hiona Murray
OCCUPATION:
Director
Hiona holds a Master of Arts degree from Ryerson University and a Master of Industrial Relations and Human Resources from the University of Toronto. She is a human resource professional with over 12 years of progressive HR experience in employee and labour relations, recruitment and selection, learning and development, and organizational effectiveness. Hiona's career has taken her across multiple industries in public and private sectors, including education, construction, food and government administration.
John Reimer
OCCUPATION: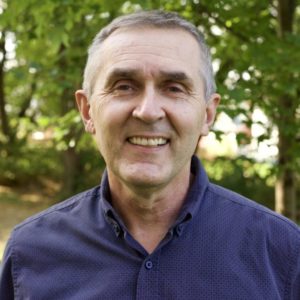 Director.
John is the Operations Director for Mennonite Church Eastern Canada.  In that capacity, he oversees the Financial, Human Resources and Administrative departments of the organization.  Though John's training is in technology most of his past work experience is in management of a computer consulting firm.  His not-for-profit experience comes from many years of volunteering for food banks, fair trade organizations and relief/development charities
Matthew Vrooman
OCCUPATION:
Director.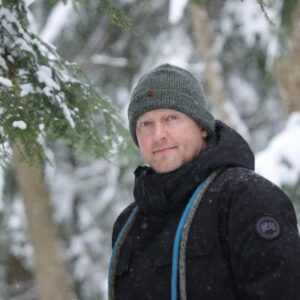 Matthew is a thoughtful, caring leader with extensive experience leading People in Healthcare.  Visionary, transformational and strategic, he remains focused on promoting an environment that enables people to thrive.  Consistently curious, he has presented locally, nationally, and internationally on interprofessional team function and other People related topics.  Matthew has extensive experience helping organizations work across organizational boundaries to build solutions that simultaneously meet the needs of our clients, stakeholders, and employees. Matthew has a BA from the University of Guelph, an MedSt from the University of Queensland in Australia, and a diploma in Human Resources
Tanya Johnson
OCCUPATION: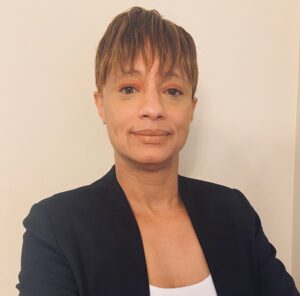 Director.
Tanya Johnson, RN., BScN, MScN.  Tanya Johnson holds a Master of Science degree in Nursing.  She is a clinician and has over fifteen years of clinical leadership experience in a variety of healthcare sectors, particularly in academia, community and public health, and in the hospital.  In these roles she has been a nurse leader and led various health and clinical interprofessional teams in a variety of healthcare settings.  In addition, her clinical areas of expertise include community and public health, mental health, senior's health and women's health.  Tanya is a visionary systems leader who prioritizes strategy, governance and health policy.  She always leads with integrity and is focused on change management, continuous quality improvement, workplace culture, employee and client-care satisfaction.  In Tanya's spare time she enjoys travelling, exploring new hiking trails, and spending time with her family and friends